Next litter should arrive late summer or early fall.
Please join our mailing list, like us on Facebook, or check back for updates.
Females are $1,800
Males are $2,000
Dewclaws are removed, tails are docked, they have their first set of shots and a health certificate. Puppies are also wormed 3X and are microchipped before going to their furever homes. Our puppies are raised in our home and are given tons of attention and love; they come pre-spoiled!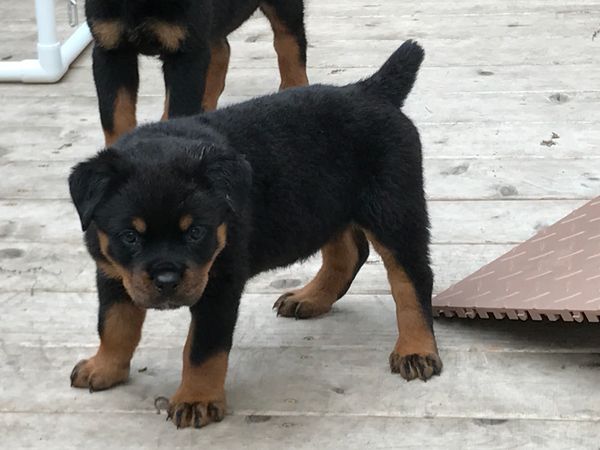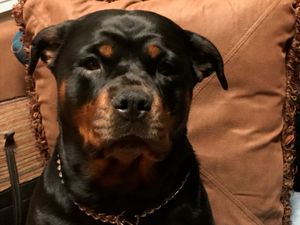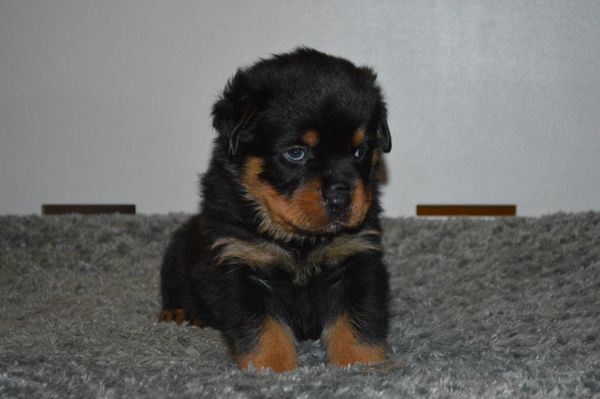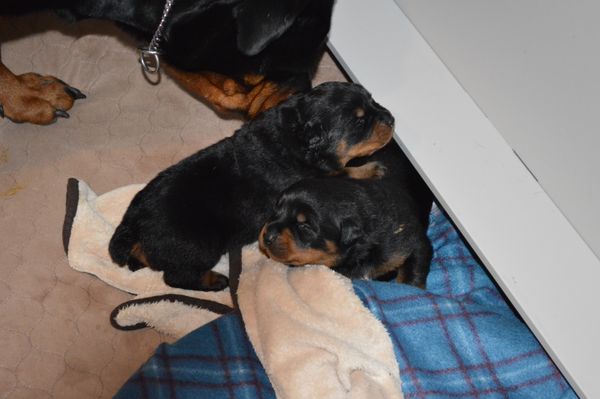 Tall Timber Rottweilers is a responsible breeder of Rottweilers based in Southern New Jersey. Established in 2013, we produce quality Rottweilers, with a focus on health, temperament, and looks. We are dedicated to producing top quality Rottweiler puppies. Tall Timber Rottweilers puppies are born in our home and raised in the house right along with the other Rottweilers we own. They are very well socialized, we spend many hours a day with them. We try to expose them to new stimulation (sight, sound, smells, etc.) all of the time. In our breeding program we will only breed our females 1-2 times a year and only after the age of 2 years. This is what is best for the dog and that is what matters most to us. We breed for the total Rottweiler; a dog that embodies breed type, working ability, and sound temperament. We have chosen to import some of our dogs from Europe. So you will see a mix in our kennel. We have some in their natural state (with tails and dew claws) and some with docked tails. We feel that by combining the characteristics of the European and American Rottweiler we can breed dogs that are all they should be. All dogs are AKC registered. 

The AKC Standard describes the Rottweiler as "a calm, confident, and courageous dog with a self-assured aloofness that does not lend itself to immediate and indiscriminate friendships." This is what we are breeding in our Rottweilers.
We're happy to answer any questions you may have about Rottweilers. Thanks for visiting!